How to recognize WhatsApp scams and spam messages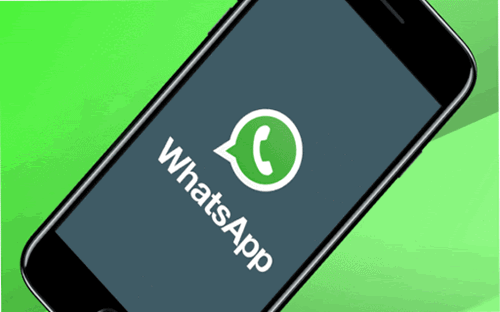 whatsapp scams are one thing, and it becomes a big deal with each passing day. This does not surprise us as the platform is the most popular messaging service with over 1 billion monthly users. Hence, crooks will want to take advantage of this large number.
Spot WhatsApp scams and spam
In the future, people will need to learn how to spot scams so that they can use the WhatsApp service safely. Failure to do so could mean loss of money or identity theft by malicious people for nefarious reasons. Here are some suggestions:
Phone numbers you don't know
Messages forwarded regularly
Strange links
Check your login information
Pay attention to precise words
Let's talk about this scam and spam problem in more detail.
1]Phone numbers you don't know
If you are the type to put your phone number in public forums on the web, then you are more likely to receive spam calls, texts, or WhatsApp messages. If any strange message drops into your inbox from an unknown number, we suggest you block it immediately without hesitation.
The scammer might try again, so be prepared to block every number that appears. Now if your number has been retrieved from the web then it is possible for scammers to dig deeper to find information about you.
They might use this data to make it look like they're a famous person in your life, so be extra careful.
2]Messages forwarded regularly
The messages that are regularly forwarded to WhatsApp, in most cases, are just spammers trying to scam and nothing else, to be honest. But how do you know if this message has been around the platform? Well, the team behind the service launched a new feature in 2019 that is helping a lot.
When a message is forwarded, only one arrow is displayed. However, when the message has been forwarded more than five times, a double arrow is displayed.
This is very important because knowing the differences can help determine which message to delete and which to block.
3]Strange links
When looking at your WhatsApp messages, be sure to keep an eye out for suspicious links, as in most cases these are most likely spam. Below are two of the most famous spam messages in WhatsApp history:
WhatsApp expires soon: Before Facebook bought WhatsApp, and soon after, many users were getting messages claiming that the service would expire soon, and the only way to stop it was to spend money. It was definitely a scam so if you see it again please know it.
WhatsApp Gold, the premium version: There are two versions of WhatsApp. One for ordinary people and the Business version designed for users with a small or medium business. With that in mind, users should always be on the lookout for a message that highlights WhatsApp Gold. This scam was quite common in 2016 because it seeks to trick people into paying for an app that doesn't exist.
4]Check your login information
Here's the thing, WhatsApp in its current form doesn't support 2FA (two-factor authentication.) So if you come across a post that tries to help create a 2FA for the service, then there's a good chance that 'a crook is trying to get in your pocket.
Read: How to control WhatsApp spam?
5]Pay attention to precise words
In many cases, crooks tend to use the same type of tactic to trick people into clicking on links, so it shouldn't be too hard to spot. For example, the sender may pretend they're logged into WhatsApp or Facebook in some form or another, but keep in mind that no employee will ever contact you.
At other times, a message may indicate that the user must take certain actions to avoid penalties, or the message may contain information on how to collect freebies. These things are not real, so never be fooled.